The Templeton Gate?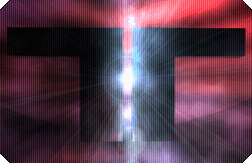 The name for this site is derived from Robert A. Heinlein's novel Tunnel in the Sky, a synopsis of which I have given in my essay on his juvenile novels. The Templeton Gate is the trans-spatial portal through which Rod Walker and his classmates embark on their survival test. I felt this was an appropriate reference as my intention is to transport you to the many worlds of SF. Even though I have been an SF reader for over fifty years, I have only recently begun writing these essays. In the past I have also attempted fiction, however I was never satisfied with any of my stories, very few of which were ever completed. In the back of my mind is the notion that all this talk and research of other writers might one day inspire me to try my hand at fiction again, but even if that never happens I intend to derive considerable pleasure from introducing others to some great books and writers. Have patience with me though. Updates might be few and far between, but it is my intention to devote space to some writers whose works might be a bit obscure to all but the most die-hard SF fans.
Of course, I will also write about popular authors, but some of my most cherished discoveries are much less well-known. Due to my current time and budgetary constraints there are many current (and even older) writers I have yet to experience, but please do not assume that their absence from these pages denotes my negative opinion of their works. I cannot rightfully have an opinion of anyone I have not read myself. Of course there are some I may never read, as what I perceive their work to be about does not appeal to me. I tend to return to authors who have consistently pleased me, and experience new ones when I have read references to them that relates their work to something I already like.
Welcome to the TEMPLETON GATE. I hope your stay here will be an enjoyable one and that you return again for new adventures. Be sure to visit the Templeton Gate Forums and let me know what you like as well.
We would appreciate your support for this site with your purchases from Amazon, Bookshop, and ReAnimusPress.